马方良博士 (Dr. Finn Feng Ma)

德克萨斯大学奥斯汀分校电子工程博士,天体物理学博士,微电子研究中心博士后, 德克萨斯医学中心贝勒医学院放射肿瘤科博士后/医学物理学家。在做研究期间发表论文50多篇, 包括以第一作者在<科学>,<物理评论快报>,<应用物理快报>,及<IEEE期刊>等发表十多篇论文, 还有作为个人发明家的多个专利。于2005年转入知识产权行业, 撰写专利处理文件近千件,包括新申请, 专利局审查意见答复书, 专利无效/不侵权意见, 自由操作意见等。领导了多项美国公司并购中国公司的知识产权调查项目。

Dr. Finn (Feng) MA obtained a PhD in Electrical engineering and a PhD in Astrophysics from the University of Texas at Austin, and had done postdoctoral research at the Microelectronics Research Center of the University of Texas, and at the Texas Medical Center (Baylor College of Medicine) in the areas of Radiation Oncology. He has over 50 publications, including over 10 research articles as a lead author in the journals Science, Physical Review Letters, Applied Physics Letters, and IEEE transactions. He is also inventor of several patents. Since 2005, Dr. Ma has been working in the fields of Intellectual Properties, and drafted near 1000 documents including new patent applications, office actions, patent invalidity/non-infringement opinions, freedom-to-operate (FTO) opinions, etc., and led multiple due diligence studies in Merger & Acquisition efforts involvling Chinese companies.

---
冯俊杰 博士 (Dr. Alex (Junjie) Feng)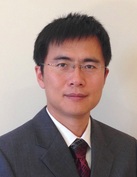 杜克大学分子生物学博士;曾任维克弗里斯特大学助理教授多年;持有美国专利局代理执照。技术领域涵盖生物化学、分子生物学、免疫学、干细胞、制药学、遗传学、基因组学、生物信息学、生物技术、生物医学工程等。任学术带头人,长期从事癌症生物学机理机制、分子诊断、以及个性化治疗研究。有20多篇论文发表在自然-遗传学、欧洲分子生物学学会杂志、美国国家科学院院刊、人类遗传学、癌症、分子细胞生物学、制药基因组学等。

Mr. Alex (Junjie) Feng received his PhD in Molecular Biology from Duke University, and had worked as an assistant professor with Wake Forrest University for several years . His research primarily concerns studying the genetic and molecular mechanism of human cancers, as well as identifying biomarkers for personalized medicine. He is also experienced in biochemistry, molecular biology, immunology, stem cell biology, animal models, pharmacology, genetics, genomics, and bioinformatics. He has authored and co-authored more than twenty research articles, reviews and book chapters, published in peer-reviewed journals including Nature Genetics, EMBO Journal, PNAS, Human Genetics, Cancer, Molecular and Cellular Biology, and Pharmacogenomics. He is a registered patent agent to practice before the U.S. Patent and Trademark Office.


---
Dr. Malcolm Kavarana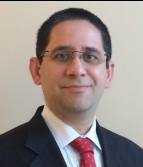 Dr. Malcolm Kavarana received his PhD in Medicinal Chemistry from University of Maryland, and had worked as a postdoctoral research associate with University of Arizona and University of Maryland, as well as a Senior Scientist with GSK for several years leading drug discovery projects. His research primarily concerns immunosuppressive therapy targets, DNA-encoded peptide library, and clinical trials of anticancer agents. He has coauthored over 15 research papers and was a co-inventor of 6 US patents. He has worked for various international law firms drafting hundreds of patent documents.


马里兰大学医学化学博士;亚利桑那大学及马里兰大学博士后;曾任GSK高级科学家多年;技术领域涵盖药物发现、抗癌药临床试验、DNA库等。任学术带头人,发表论文15篇;获美国专利6项;在大型国际律师事务所任职多年,撰写了数百件专利文件。



---
李建弘博士 (Dr. Matthew Lee)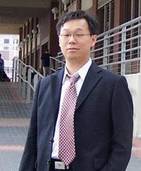 美国德拉华大学化学及生化系博士, 论文研究课题主修分子动力模拟及理论生物, 在国际专业期刊上发表过十多篇论文, 后在美国德州大学商学院获技术转移专业硕士学位。曾任职於美国专利局担任生物资讯小组专利审查员。后转工业界, 在美国著名律师事务所担任专利代理人多年,服务客户对象包括富豪五百的上市公司, 新创业高科技公司, 重点研究大学, 以及个人发明家。

Dr. Matthew Lee obtained his PhD in Chemistry and Biochemistry from University of Delaware. His dissertation is on molecular dynamics simulation and theoretical biology. He has over ten research papers published on international journals. Dr. Lee also obtained a master's degree in technology transfer from the business school of University of Texas. Dr. Lee's experience also includes a stint as a patent examiner in the bioinformatics group of the United States Patent and Trademark Office, positions as a patent agent in major international law firms. His clients include Fortune 500 companies, high-tech start-ups, research universities, and individual inventors.
---
谢菁妮律师 (Ms. Jinnie Xie)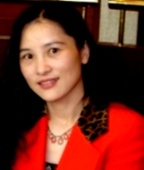 墨尔本大学法学博士,南弗罗里达大学公共管理硕士和上海外贸学院经济学士。谢律师持有纽约州和马里兰州律师执业证。她的业务涉及商标申请,版权注册,指导中小企业,新创业实体及中国公司如何最大化提升商标权和版权价值及知名度,协助客户进行商标检控,执法,及转让,就商标、版权,企业名称,互联网域名等侵权争议提供法律意见。 她还向客户提供商务方面的法律服务,如策划企业成立,建立非盈利组织,起草股东协议,合伙人协议等。谢律师在执业前曾供职于几家美国著名的知识产权律师事务所,帮助客户提交了1千多件专利,商标和版权新申请案。

Ms. Jinnie Xie obtained her J.D. from the University of Melbourne. She also has a Master 's degree in public administration from the University of South Florida, and a Bachelor's degree in economics from Shanghai Institute of Foreign Trade. Ms. Xie is licensed to practice law in New York and Maryland. Her practice areas include trademark and copyright registration, counseling small businesses on how to maximize the value and notability of trademark and copyright, assisting clients with trademark prosecution, enforcement, and licensing, as well as providing opinions on disputes concerning trademarks, copyrights, business and domain names. She also provides services in the areas of planning for incorporation, establishing non-profit organizations, drafting shareholder's agreements and partnership agreements, etc. Ms. Xie had previously worked in well known intellectual property law firms, where she had assisted clients with filings of more than one thousand new patent, trademark and copyright applications.

---
高璐律师 (Ms. Lu Gao)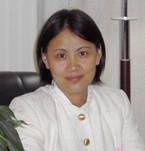 美国富兰克林•皮尔斯法律中心法学硕士和中国政法大学法学硕士。高律师拥有美国纽约州律师资格,在美国综合性的律师事务所工作五年。现常驻中国大连和北京。曾任职中国国家工商行政管理总局商标评审委员会资深行政法官。专长知识产权、外商投资、并购和公司实务,尤其擅长处理高新技术企业的公司运作和知识产权保护。在处理多种商业活动的法律和实务方面具有丰富实践经验,主要包括:策划企业知识产权保护策略和战略;专利、商标、版权侵权,不正当竞争,企业名称和域名侵权的调查、仲裁和诉讼;起草和审核技术交易相关协议;设立高新技术企业;企业进行股权和资产并购中知识产权尽职调查;处理国有产权交易事项;针对企业的日常运营事项提供咨询服务;代理版权登记、商标申请,地理标志,驰名商标,商标争议、异议复审和行政诉讼,337调查。涉及的领域有:海洋渔业、生物制药、信息技术、电信、互联网、电子产品、汽车、纺织品、保健品、食品、饮料、化装品、时装、箱包、包装等行业。

Ms. Lu Gao obtained her master's degree in law from the Chinese University of Political Science and Law, and her master's degree in law from Franklin Pierce Law Center. Ms. Gao is licensed to practice in New York, and had worked in a general practice law firm in the United States for five years. She currently resides in Dalian and Beijing, China. Ms. Gao had previously worked as a senior administrative judge with the Trademark Examination Committee of the State Industry and Commerce Administration of China. Ms. Gao specializes in intellectual property, foreign investments, mergers and acquisitions, and corporate law. she is especially skilled in handling corporate operations, and intellectual property protection for high-tech companies. She has handled issues related to Intellectual Property strategies; patent, trademark and copyright infringement, unfair competition, investigations, arbitration, and litigation for trade name and domain name disputes, drafting and reviewing of technology transfer agreements; establishing high-tech companies; Intellectual property due diligence in equity mergers and asset mergers; handling state-owned assets transactions; providing consulting services related to daily operations of corporations; copyright and trademark registrations, geographical marks, well-known trademarks, trademark disputes, re-examinations of oppositions, administrative proceedings, and United States International Trade Commission 337 investigations. Ms. Gao has handled matters in industries such as include oceanic fishing, bio-pharmaceutical, information technology, telecommunication, Internet, electronic products, automobiles, textiles, health products, food, drink, cosmetics, fashion, luggage and bags and packaging industries.
---
曾梅律师 (Ms. Mei Zeng)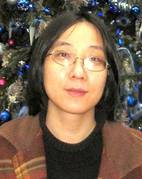 西南政法大学法学学士,美国东南大学计算机科学硕士,美国美利坚大法学硕士。曾律师持有美国纽约州律师执照,熟悉中美两国法律,并具有中美两国法律实践经验。她曾在法院担任审判员从事民事和经济案件审判工作, 并曾在国内一家律师事务所涉外法务部工作。曾律师还具有在美国一家公司从事计算机相关工作的经验。

Ms. Mei Zeng obtained a bachelor's degree in law from the Southwest University of Political Science and Law in China, a master's degree in computer science from Southeastern University in Washington D.C., and a master's degree in Law from American University in Washington D.C. She is licensed to practice law in New York. Ms. Zeng is familiar with laws of both China and United States, and has practical experience in both countries. She had previously worked as a judge in China resolving issues in civil law and business law, and worked in the international law department of a law firm in China. Ms. Zeng also had worked in the United States as a computer system analyst.
---
李科佳 博士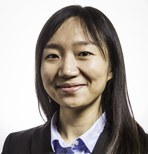 弗吉尼亚大学电子工程博士、博士后。发表论文10余篇,并任多个国际学术期刊审稿人,包括<应用物理快报>、<应用物理杂志>、<太阳能材料和太阳能电池>、<光学快报>、<化学物理杂志C>、<电子器件快报>、<量子电子学杂志选刊>。技术领域涵盖半导体电子器件及工艺流程、应用物理化学、光电显示系统等。

Dr. Kejia Li received her Ph.D. degree in Electrical Engineering from University of Virginia in 2012. She has published more than 10 scientific papers and has been reviewers for several prestigious international journals, such as Applied Physics Letter, Journal of Applied Physics, Solar Energy Materials and Solar Cells, Optics Express, The Journal of Chemical Physics C, Electron Devices Letter and Journal of Selected Topics in Quantum Electronics. Her expertise area covers the semiconductor devices, applied chemical physics etc.

---
李政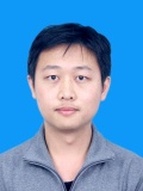 英国布鲁奈尔大学工程与设计学院博士研究生。从事英国知识产权战略与政策研究,主要研究方向:专利生效/侵权判定标准制定,机电类产品设计价值评估方法,品牌策划、专利地图与战略。英国国家知识产权局报告评审会及听证会研究员;布鲁奈尔大学工程设计学院运动仿真实验课程助教。

PhD candidate in design research and mechanical engineering in Brunel University, with expertise in patent infringement identification, patent mapping, patent and branding strategy. Participant of Peer Review and Public Hearing with Intellectual Property Office, UK; teaching assistant in Dynamics, Mechanism, and Stress Analysis in Brunel University.

---
王翔博士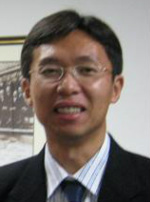 马里兰大学化学物理博士。北卡大学教堂山化学系, 科罗拉多博尔德化学生物工程系博士后。主要从事生物物理,生物化学方向的研究。其中,主要相关工作在于采用单分子荧光技术对于生物系统和纳米软物质系统进行应用和开发。技术方面精通荧光共振吸收(FRET),荧光相关谱(FCS), 全反射荧光谱(FIRF)以及它们的组合,以及光学显微镜成像。化学和生物系统方面专长包括活化剂囊泡对于药物运输的研究,DNA折叠理论(Downhill)的论证,DNA在改性的二氧化硅表面折叠和相互作用,量子点作为生物传感器的测试以及抗体和抗原在磷脂双层膜上的相互作用等等。在SCI上发表文章20多篇,其中包括Nature Methods,JACS和PNAS,2013年引用已经超过400多次。
Dr. Xiang Wang obtained his Ph.D. at the University of Maryland at College Park from the Chemical Physics Program,
worked as a Research Associate
at the Department of Chemistry at the University of North Carolina at Chapel Hill and a senior Research Associate at the Department of Chemical and Biological Engineering at Boulder. His work mainly focused on single molecule techniques applied to biophysical and biochemical system. The fluorescence based techniques include FRET, FCS, TIRF, confocal scanning microscopy and optical imaging. He also experienced in characterizing surfactant vesicles as the candidate of drug delivery, validating the DNA Downhill theory, measuring the Quantum Dots sensitivity as the biosensor, detecting proteins interaction on supported planar lipids bilayers and DNA hairpin folding on modified silica surface. He has more than 20 publications on
peer-reviewed
journals including Nature Methods, PNAS and JACS and total citations are more than 400 times by 2013.
---
丹.道斯 律师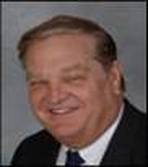 加州大学洛杉矶分校物理学士及法学博士,俄勒冈大学物理硕士,贝尔实验室半导体研究科学家。 转入知识产权领域后撰写了包括英特尔8086 和8087 芯片的专利,并为美国加州大学和加州理工学院撰写了大量半导体器件、微机电系统、纳米技术、激光生物医学成像方面的专利。擅长于专利的上诉、复审、无效、诉讼等。






---
陈德博士

东卡罗莱纳大学生物医学物理博士,专业领域涉及激光物理,计算机工程等,专精于光学光谱,光学荧光显微成像技术以及光学图像处理技术在生物中的应用。在国际专业杂志上发表论文近二十篇。目前从事超分辨率光学成像的开发与应用方面的工作。



---