2D and 3D Biochips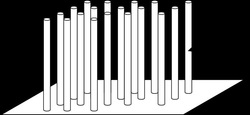 See a video presentation here
.
State of the Art
Conventional Biochips are 2-dimensional in nature.
Syncoda's 3-D Biosensor Chip Technologies
1-D micro channels having fixed probes in the inner surfaces to react with sample droplets
2-D and 3-D arrays assembled with the 1-D channels
Competitive Advantages
Much lower cost as the building blocks are 1-D micro channels
Much faster reactions using 3-D arrays
Can perform 3-D bio-computation
IP Status
U.S. Patent Application No.
13/553,832
, PCT application No.
PCT/CN2011/000918
pending.
---
CT Imaging with Separate Primary and Scattered Radiation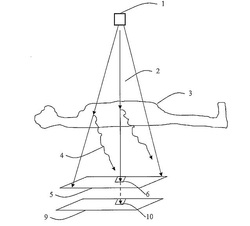 Using image reconstruction techniques and multiple-layer detector arrays to separate primary and scattered radiation

Competitive Advantages
Higher sensitivity, higher resolution, lower radiation dosage to the patients

IP Status
U.S. Patent No. 8,238,513 issued in 2012.

---
Improved Monte Carlo Simulation Method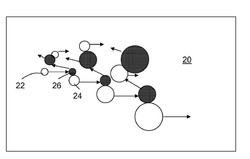 Variance reduction techniques to improve speed; applicable to semiconductor device simulations, population growth, finance, economics, etc.

Competitive Advantages
Higher computing efficiency
Reduce cost for individual companies who need simulation resources

IP Status
U.S. Patent No. 8,239,176 issued in 2012.

---