Services

Syncoda Technologies include Patent Agents and Attorneys in the U.S. and China, mostly with PhD-level R&D experience. Syncoda creates a win-win business model with collaborators and clients, by highly aligning the interests among all the parties. Without the "billable hours" model of conventional firms, Syncoda is poised to provide the best service yet effectively control the cost for its clients.

Service-for-equity for Patent Prosecution and Commercialization

Syncoda invests in promising technologies, helps technology owners obtain and license U.S. patents without upfront fees.

U.S. Patent Drafting, Electronic Filing, & Prosecution

Provisional Patent Applications; Utility and Design Patent Applications; Accelerated Examinations through PPH, etc.

Chinese Patent Drafting, Electronic Filing, & Prosecution

Invention Patent Applications; Utility Model Patent Applications; Design Patent Applications.

PCT Patent Application Filings

PCT filings through the U.S. or China Patent Offices

Translations

Translations between Chinese and English

Patent Strategy, Management, Valuation, Search, & Related Market Analysis

Assisting businesses with patent landscaping, risk analysis, M&A, etc.

Dr. Finn (Feng) MA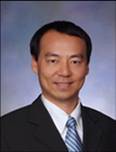 Dr. MA obtained his PhD in EE from the University of Texas at Austin, and had done postdoctoral research at the Microelectronics Research Center of the University of Texas, and at the Texas Medical Center (Baylor College of Medicine) in the areas of Radiation Oncology. He has over 50 publications, including over 10 research articles as a lead author in the journals Science, Physical Review Letters, Applied Physics Letters, and IEEE transactions. He is also inventor of several patents. Since 2005, Dr. Ma has been working in the fields of Intellectual Properties, and drafted near 1000 documents including new patent applications, office actions, patent invalidity/non-infringement opinions, freedom-to-operate (FTO) opinions, etc., and led multiple due diligence studies in Merger & Acquisition efforts involvling Chinese companies.

---
Dr. Matthew LEE

Dr.LEE obtained his PhD in Chemistry and Biochemistry from University of Delaware. His dissertation is on molecular dynamics simulation and theoretical biology. He has over ten research papers published on international journals. Dr. Lee also obtained a master's degree in technology transfer from the business school of University of Texas. Dr. Lee's experience also includes a stint as a patent examiner in the bioinformatics group of the United States Patent and Trademark Office, positions as a patent agent in major international law firms. His clients include Fortune 500 companies, high-tech start-ups, research universities, and individual inventors.

---
Larry (Lubing) LIAN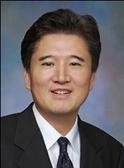 Mr. LIAN obtained his Master's degree from Nankai University, and J.D. from Temple University. He had previously worked for well known bio-pharmaceutical companies (Teva Pharmaceutical, Myriad Genetics, and Jazz Pharmaceutical) in the areas of drug research and development, new drug approval, and FDA issues. His research has been published in Cancer Research, Journal of Biological Chemistry, Genomics, Oncogene and Proteomics, etc. He had clerked for Judge Franklin van Antwerpen of Federal Court of Appeals, and Judge Paul Tressler of Pennsylvania State Court. Prior to joinning Syncoda, he had worked as a patent attorney in a major international law firm. His experience includes drafting new patent applications, responding to office actions, preparing patentability, invalidity/non-infringement, and freedom-to-operate opinions, patent due diligence, and patent reexaminations. He is also experienced in FDA's approval standards for biosimilars, and related patent issues.

---
Jinnie XIE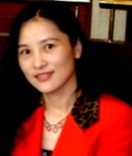 Ms. XIE obtained her J.D. from the University of Melbourne. She also has a Master 's degree in public administration from the University of South Florida, and a Bachelor's degree in economics from Shanghai Institute of Foreign Trade. Ms. Xie is licensed to practice law in New York and Maryland. Her practice areas include trademark and copyright registration, counseling small businesses on how to maximize the value and notability of trademark and copyright, assisting clients with trademark prosecution, enforcement, and licensing, as well as providing opinions on disputes concerning trademarks, copyrights, business and domain names. She also provides services in the areas of planning for incorporation, establishing non-profit organizations, drafting shareholder's agreements and partnership agreements, etc. Ms. Xie had previously worked in well known intellectual property law firms, where she had assisted clients with filings of more than one thousand new patent, trademark and copyright applications.

---
Lu GAO

Ms. GAO obtained her master's degree in law from the Chinese University of Political Science and Law, and her master's degree in law from Franklin Pierce Law Center. Ms. Gao is licensed to practice in New York, and had worked in a general practice law firm in the United States for five years. She currently resides in Dalian and Beijing, China. Ms. Gao had previously worked as a senior administrative judge with the Trademark Examination Committee of the State Industry and Commerce Administration of China. Ms. Gao specializes in intellectual property, foreign investments, mergers and acquisitions, and corporate law. she is especially skilled in handling corporate operations, and intellectual property protection for high-tech companies. She has handled issues related to Intellectual Property strategies; patent, trademark and copyright infringement, unfair competition, investigations, arbitration, and litigation for trade name and domain name disputes, drafting and reviewing of technology transfer agreements; establishing high-tech companies; Intellectual property due diligence in equity mergers and asset mergers; handling state-owned assets transactions; providing consulting services related to daily operations of corporations; copyright and trademark registrations, geographical marks, well-known trademarks, trademark disputes, re-examinations of oppositions, administrative proceedings, and United States International Trade Commission 337 investigations. Ms. Gao has handled matters in industries such as include oceanic fishing, bio-pharmaceutical, information technology, telecommunication, Internet, electronic products, automobiles, textiles, health products, food, drink, cosmetics, fashion, luggage and bags and packaging industries

---
Dr. Manyu LI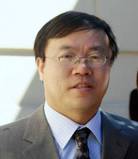 Dr. LI obtained his Ph.D. in physiology from Beijing Agricultural University, and had worked as a researcher in the Institute for Genetics of the University of Goettingen, the Medical Genetics and Bio-technology Center of the Medical College of Georgia, and the Medical School of the University of North Carolina. He had published more than 30 research papers in Journals such as Nature, Nature-Genetics, and the Clinical Studies Magazine.

---
Mei ZENG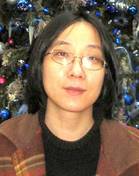 Ms. ZENG obtained her bachelor's degree in law from the Southwest University of Political Science and Law in China, master's degree in computer science from Southeastern University in Washington D.C., and master's degree in Law from American University in Washington D.C. She is licensed to practice law in New York. Ms. Zeng is familiar with laws of both China and United States, and has practical experience in both countries. She had previously worked as a judge in China resolving issues in civil law and business law, and worked in the international law department of a law firm in China. Ms. Zeng also had worked in the United States as a computer system analyst.

---
Vanessa Xu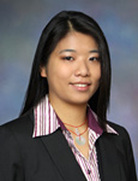 ---
Shuai HOU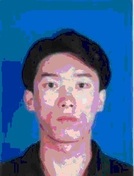 Mr. HOU had worked for 10 years as a Patent Examiner with the State Intellectual Property Office and as a member of China National Intellectual Property Strategy Special Task Force. His patent and research experience includes work in the areas of automatic control, mechanical-electrical integration, mechanical design, precision instruments, medical devices, aeronautical and space technologies, etc., with emphases on technology R&D, project management, patent examination, and implement of national intellectual property strategy. He is skilled in patent practices including responding to office actions, patent re-examination and invalidation, infringement analysis and litigation with the SIPO. He provides comprehensive intellectual property solutions to enterprises, and is especially experienced with project analysis and patent portfolio strategy, intellectual property management and market strategies, office actions for PCT national phrases in China, re-examination and invalidation, infringement analysis, and litigation.

---
Yi ZHAO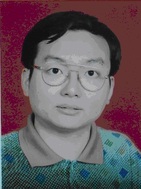 Mr. ZHAO had worked as a Patent Examiner and a director in an examination division of the SIPO, as a senior engineer with specialties in the areas of electro-mechanical integration, manufacturing technology, material sciences, vibration and voice reduction, metal-corrosion protection, mechanical design and ship building engineering, etc. In the past 20 years, he had engaged in research and design, research team management, patent examination and patent examination management, etc. He is highly skilled in patent practices such as patent re-examination and invalidation, infringement analysis, and litigation. He is able to provide solutions to companies for patent mining, project analysis and patent portfolio, Intellectual property management and corporate intellectual property strategies from the perspective of an experienced researcher and engineer. He is also familiar with PCT international application practice.

---
Juan YANG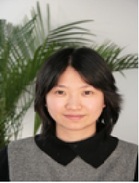 Ms. YANG is a former Patent Examiner with the SIPO. Field of Practice: signal and information processing, multimedia technology, communications technology, electronic and electric engineering, etc. She had engaged in substantive examination of patent applications as a patent examiner, and later as a licensed Chinese Patent Agent and as a director of electronic and electric arts department of China Shanyou Intellectual Property Agency Co. Ltd. During her tenure at the SIPO, she was responsible for the training of patents agents and providing guidance in their practices, and the quality control within SIPO. In the private sector, she provided patent services for foreign applicants, drafted a large number of new applications and office action responses, engaged in translation, re-examinations, and invalidation, etc.

---
Shizhi HU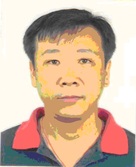 Mr. HU was a full-professor-level senior engineer, and one of the first patent agents of China. Field of Practice: mechanical design and manufacturing, petrochemical engineering, materials science, precision instruments, etc. Mr. Hu graduated from Beijing Petroleum University and had previously worked as a senior engineer with Beijing Municipal Science and Technology Commission, and a general manager of a local technology company. He had engaged in R&D, and corporate intellectual property management. He had worked on a large number of patent applications, re-examination, invalidation and infringement.

---